On Sunday, October 6th at 3 PM EST MGSR's finest will be split into 2 teams to compete in the first ever Metal Gear Solid Anthology relay race.
As part of a new series we aim to deliver quarterly, Team Solid will take on Team Liquid. Each Runner will complete their game as fast as possible, once they have finished the next Runner on their team can begin until the score screen of the final game is reached. Which team will become the first Anthology Champions? Let's meet the Players.
TEAM SOLID V TEAM LIQUID
ApacheSmash V Raichu – MGS3 Normal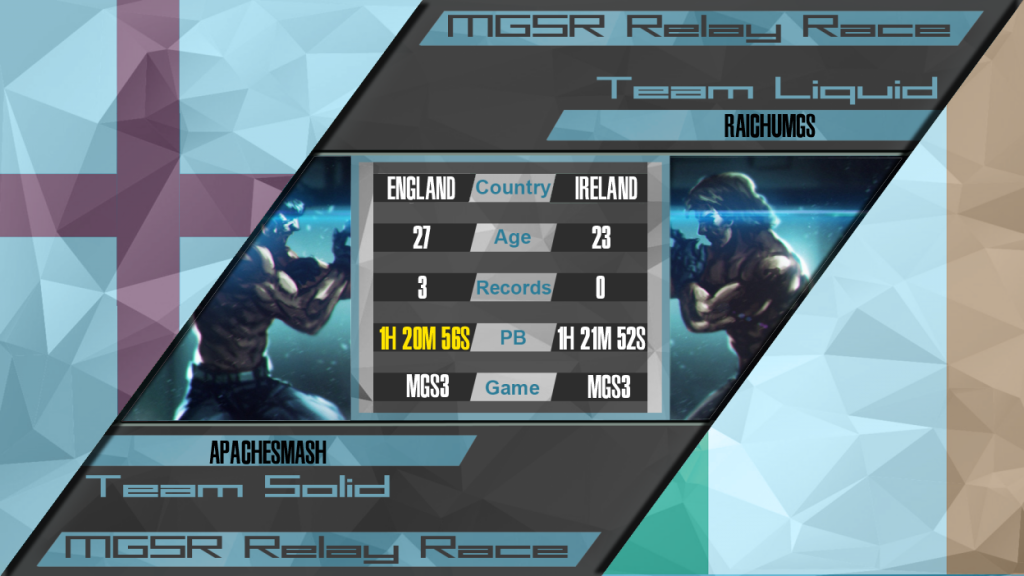 Tromboncino V Plywood – MGS1 Any% Extreme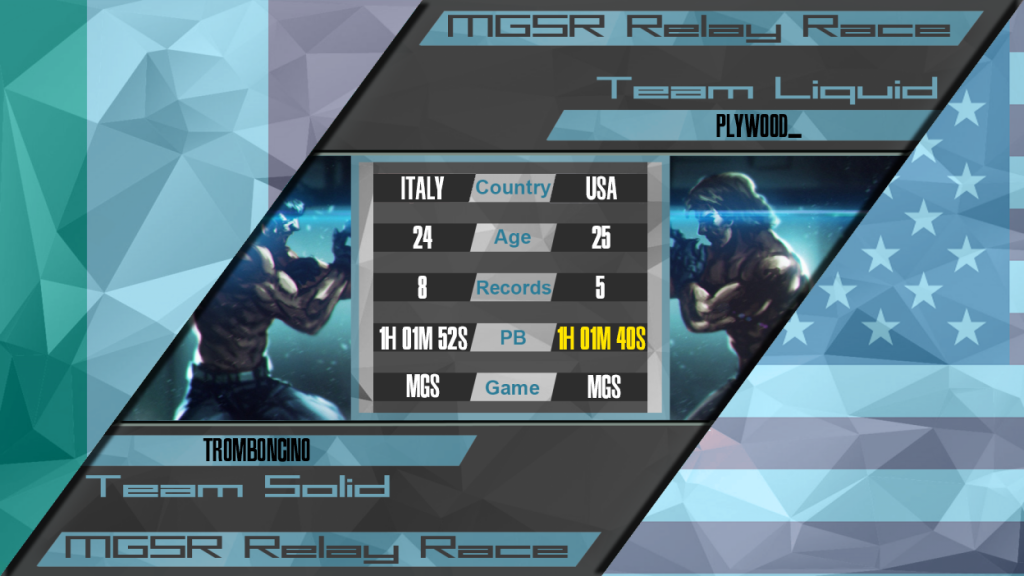 Tyler2022 V dlimes13 – MGS2 European Extreme SoL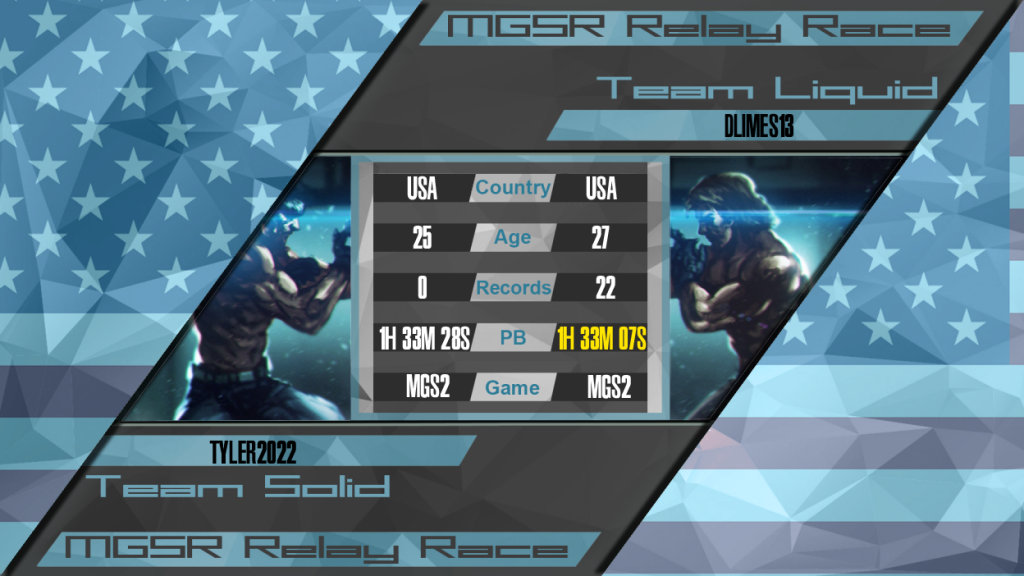 Spartyy V SRGTsilent – MGS4 Naked Normal NG+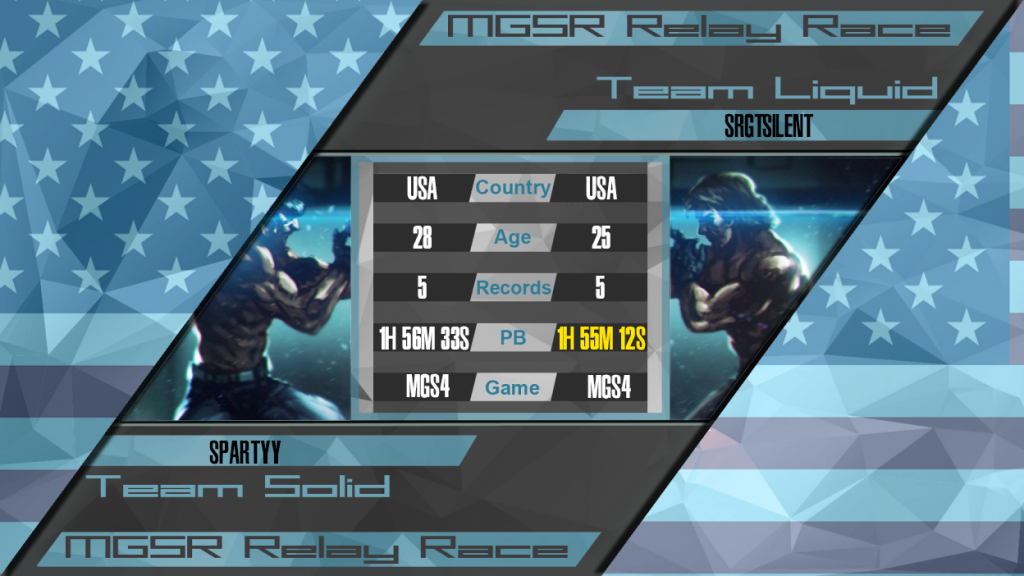 Aerlien V BlueMetal – TTS Extreme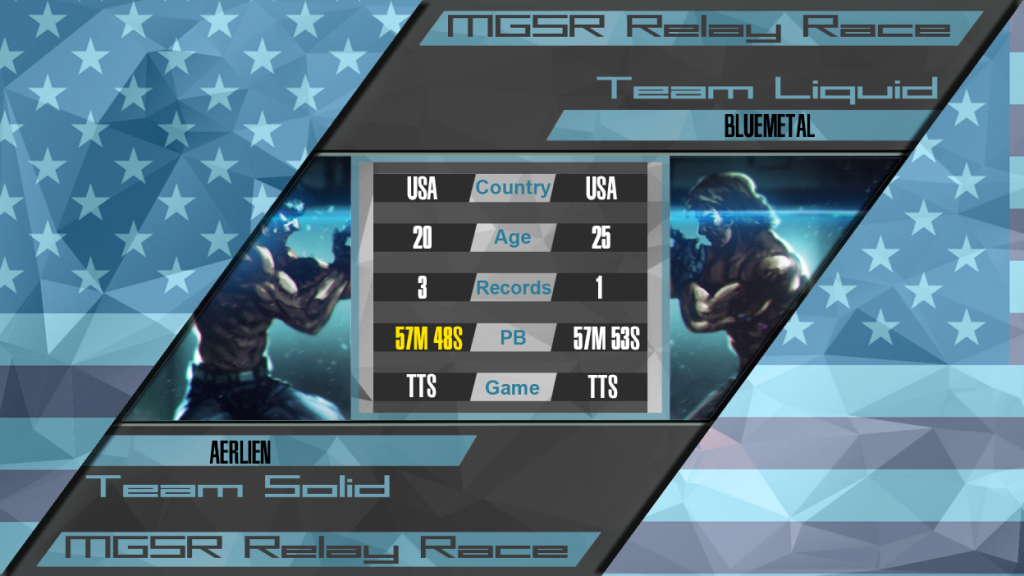 Huge Thanks to Iceman for help with the Graphics!
Broadcast live on the MGSR Twitch Channel
Players will be locked out of submitting the same game for the next relay race and we hope as many community members as possible will take part in the future.
If you are interested in commentating for the race, please contact Tyler, Roy, or Plywood on the Discord server!