Welcome to the first MGSR Briefing! This will be a monthly post discussing the goings on in the community and the organization. Expect information on what the staff are doing to improve the website, discord, and leaderboards, along with new finds from the community regarding the series.
Investigation into cheating regarding MGS3/MGS4 World Records
The biggest piece of news this month, Mr_Snawk's World Records in Metal Gear Solid 3 European Extreme and Metal Gear Solid 4 The Boss Extreme NG+ were challenged and analyzed by community members. The efforts of Raichu, SrgtSilent, Iceman, and others are detailed in this document.

For those unfamiliar, Mr_Snawk's runs were put into question and suspicion following a cheating scandal in another game Snawk runs, Devil May Cry. The DMC community found that Snawk's 36:42 IGT run in said game was spliced, due to his Red Orb count (the economy in the game) not being consistent. After weeks of investigation, his MGS3 run was determined to be cheated, and his runs removed from speedrun.com.

Remember, speedrunning is built on trust. While cheating in a speedrun is far from the worst thing one can do, the community wants to make sure integrity is maintained.

As a disclaimer, please do not harass Mr_Snawk due to his actions.
The First MGSR Relay Race: Team Solid vs. Team Liquid
September saw the organization of the first MGSR Relay Race! Over 16 people submitted to the race, and we settled on two teams of five each: Team Solid and Team Liquid. For a detailed view of the racers, check out ApacheSmash's post here. The race will be held October 6, at 3 PM EST. We plan on having these relays on a quarterly basis. The horaro schedule in your local time can be found here.
Plans for T-shirts/Merchandise
Plans are underway for MGSR merchandise, specifically t-shirts and hoodies. These shirts will be made in-house by dlimes13. His partner will be making these shirts for us. Details on pricing, shipping, and shirts to follow!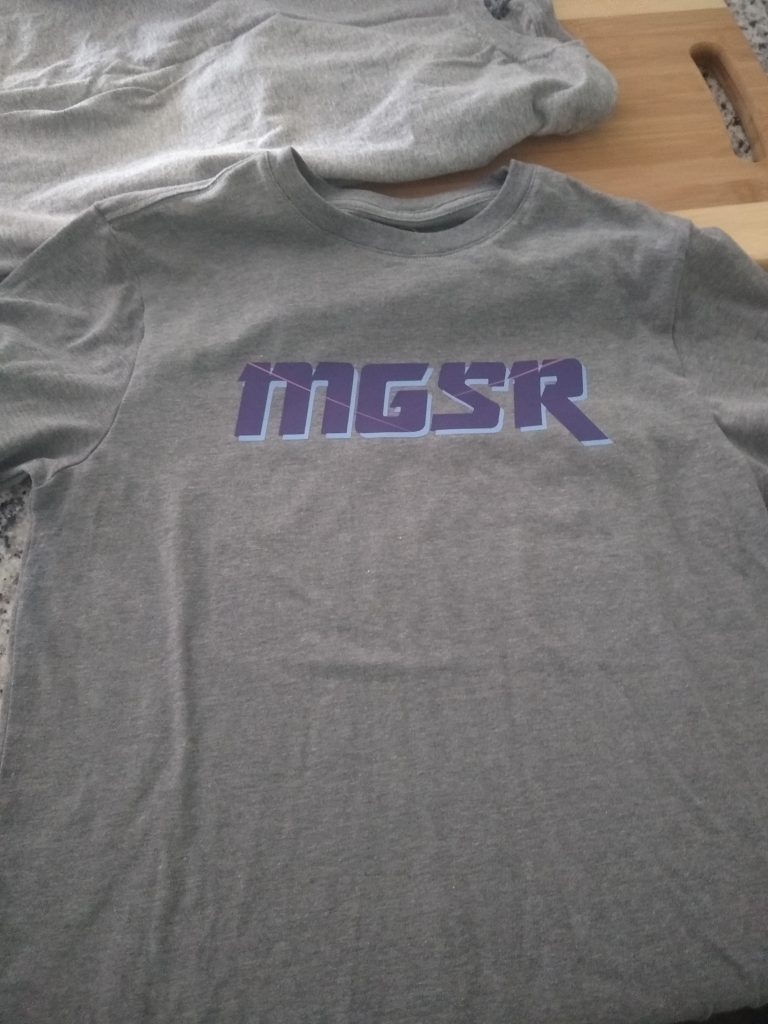 The Disc Swap Episode 9
Episode 9 of the MGSR Podcast happened this month, featuring SrgtSilent! Pythonicus and SrgtSilent discussed AGDQ2020 submissions and Metal Gear Solid 4 speedrunning. Check out the full episode here!
Revisions to Multiple Metal Gear Board
The rules of this board were clarified for the various categories, due to the potential for confusion. Specifically, rules regarding descriptions, difficulty, and timing. Shadow Moses Trilogy (MGS1, TTS, MGS4 Act 4) was also added. Congratulations to Pythonicus for cutting 2 hours off of his Anthology run!
Discord Server Changes
A welcome channel has been added that describes the discord server and its roles, a long time coming! This should be helpful to those new to the server, as there are a lot of channels and channel categories.
AGDQ2020 Submissions
Anticipation for AGDQ2020 games list grows as submissions closed at the start of September. Metal Gear has a strong showing, with 16 people submitting 11 unique games. Of the 1796 submissions, Metal Gear accounts for 1%. Here is a list of all the submissions!
Aerlien and Plywood – Metal Gear Solid: The Twin Snakes – 2players1controller Normal
dlimes13 – Metal Gear Solid 2 – European Extreme PAL Race/European Extreme GOID
Eriphram – Snake's Revenge – Any%
JaguarKing – Metal Gear Solid – All Bosses Console Extreme
JaguarKing – Metal Gear Solid 4 – The Boss Extreme NG
JosephJoestar – Metal Gear Solid: The Twin Snakes – Extreme Emulator
TheLCC – Metal Gear: Ghost Babel – Normal
mackmcd- Metal Gear Solid 2 – Very Easy
MetalGlennSolid – Metal Gear Solid – Any% PC Extreme
MiniOmegaKing and Pythonicus – Metal Gear Solid: Peace Walker – Co-Op First Ending
Plywood – Metal Gear Solid – Any% Console Extreme
Plywood – Metal Gear: Ghost Babel – Very Hard
Pythonicus – Metal Gear Solid: Portable Ops – New Game
RaichuMGS – Metal Gear Solid 3 – European Extreme
RaichuMGS – Metal Gear Solid: Peace Walker – All Missions NG+ S Rank
SrgtSilent – Metal Gear Solid 4 – The Boss Extreme NG+
Starwin – Metal Gear MSX – Any% NTSC
Steg Darkhorse – Metal Gear Solid V: The Phantom Pain – NG+ PSNK
Tyler2022 – Metal Gear Solid 2 – European Extreme SoL PAL/PS3 Race